Dino Bag.
I am lovin the cuteness of this bag. It comes in a lot of different colors but if I were to order it I think I would go with this pink color. Although if it came in an aqua color that would change my mind...
Juicy pinkness.
I think that describes something else, but who doesn't want to carry juicy pinkness on their arm???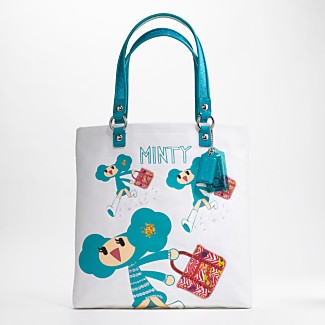 Coach Minty bag
.
I like coach purses. I think they have some lines that really cater to the younger generation. This popped out at me because my name in some online communities has 'minty' in it. So this would totally make my heart happy.